Tempting Heart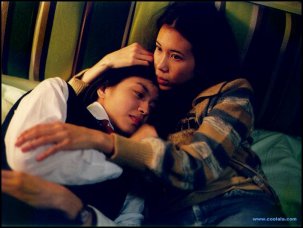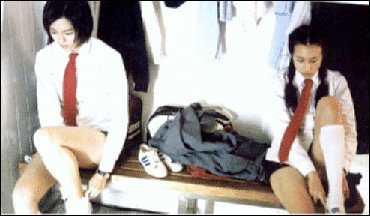 Starring: Takeshi Kaneshiro, Gigi Leung, Karen Mok
Produced by John Chong, Solon So
Directed by Sylvia Chang
Cheryl (Sylvia Chang), a Hong Kong film director, uses the story of her first true love as the plot for her next movie about first love. As she tells the tale to a screen-writer, Cheryl relives old memories of her past.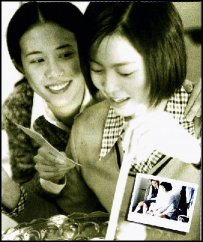 The tale is told in flashback with the romance between two shy youngsters, Ho Jun (Takeshi Kaneshiro) and Sheo Rou (Gigi Leung). Ho Jun was a shy youngster, who was more interested in his guitar rather than school. A chance encounter between Ho-Jun and Sheo-Rou led to their first sweet taste of romance. Caught between them is Sheo Rou's best friend, Chen Li (Karen Mok). An innocent adventure turns sour, when Sheo-Rou's mother discovers that the young couple have spent the night together at a hotel. Though nothing untoward actually occured, pressure was placed upon both Ho Jun and Sheo Rou, and they eventually seperated. Sheo Rou turned to Chen Li for support, only to find that her friend's feelings for her ran deeper than she ever realized.
Years later, Ho Jun and Sheo Rou were reunited, temporarily in Japan. Ho-Jun worked as a travel guide and Sheo Rou as a buyer for a fashion firm. They enjoy brief moments of romance, which ended when Sheo Rou discovered that Ho- un was married. She then returned to Hong Kong, and became engaged herself. Ho Jun returns to Hong Kong to made the last attempt to win Sheo Rou's heart, telling her that he had already divorced, but it was too late. As Ho Jun left Tokyo, the two promised to remain friends.
It was years later, that Cheryl or also known as Sheo Rou found out that Ho Jun's wife was actually Chen Li. She discovered this only after Chen Li had died. Chen Li left a message for Cheryl, asking her for forgiveness. As Cheryl prepared to fly back to Hong Kong from Japan, Cheryl received a present from Ho Jun. Inside the box, are photographs, each taken while Ho-Jun was thinking about Sheo Rou, of their brief and bright moments of happiness.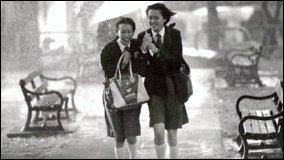 Movie posters to take home, click on them (Courtesy of Coolala.com):